OUR TEAM
The C-Power team consists of +/- 20 motivated, skilled professionals in all aspects of the project. Its members are committed, passionate, well-trained and all going for the same goal. The C-Power team consists of a mix of persons with a financial, economic or technical background supported by an administrative team.
During the operational phase, which started in 2009 and which will last until at least 2034, C-Power, together with its partners, suppliers and contractors provides employment to roundabout 100 FTE's.
OUR MISSION STATEMENT
The C-Power team strives to maximize the lifetime value of its wind farm through continuous improvement, putting safety first and with respect for the environment.
shareholders
C-Power is a strong combination of industrial, financial, public, national and international shareholders.
DEME Concessions
Worldwide operating marine engineering specialist
DEME Concessions engages in concessions activities in offshore wind, marine infrastructure, green hydrogen, and deep-sea mineral harvesting. DEME Concessions is a member of the DEME Group (Euronext Brussels: DEME), a leading contractor in the fields of offshore energy, environmental remediation, dredging and marine infrastructure. The company can build on more than 145 years of experience and is a front runner in innovation and new technologies. DEME's vision is to work towards a sustainable future by offering solutions for global challenges: a rising sea level, a growing population, the reduction of emissions, polluted rivers and soils and the scarcity of mineral resources. DEME can rely on about 5,000 highly skilled professionals and operates one of the largest and most technologically advanced fleets in the world.
SRIW Environnement
Environmental holding company of the Walloon Investment Company S.R.I.W.
Specialists in financing and developing environmental and energy projects.
Socofe
SOCOFE is the investment company of the Walloon local authorities in the environmental transition.
SOCOFE is operating in the fields of energy transport networks, renewable energy, battery storage and water.
Z-Kracht
Z-Kracht is an investment company, designated to invest in offshore wind farms such as C-Power and Rentel. The shareholders of Z-Kracht are Efin NV, Fineg NV, Creadiv NV and Nuhma NV, enclosing in total 96 Belgian municipalities.

Nuhma
Nuhma is an investment company owned by 42 municipalities from the Belgian province Limburg. The core tasks of Nuhma are to invest in renewable energy, circular economy, smart technologies and to facilitate citizen participation. Nuhma has shares in on- and offshore wind, biomass and smart technology projects.
De Vlaamse Energie holding
De Vlaamse Energieholding (VEH) has interests in the gas and electricity sector. This holding participates via its subsidiaries in Belgian TSO's Fluxys and Elia, and renewable energy projects and circular economy. De Vlaamse Energieholding is owned by financial holding companies and municipalities.
RWE Renewables
RWE Renewables is one of the world leaders in renewables with projects in more than 20 countries on 5 continents and is among other active in on- and offshore wind, solar and hydrogen.
RWE Renewables has the objective to expand its green generation capacity to 50 GW internationally by 2030 and to become climate neutral by 2040.
EDF Renewables
EDF Renewables is a world leader in renewable energy electricity, with a portfolio of more than 13 GW gross installed capacity focused for the most part on wind (onshore and offshore) and solar photovoltaic energy.
EDF Energies Nouvelles is a 100% subsidiary of the EDF Group and is covering the entire renewable energy chain from development to operations and maintenance.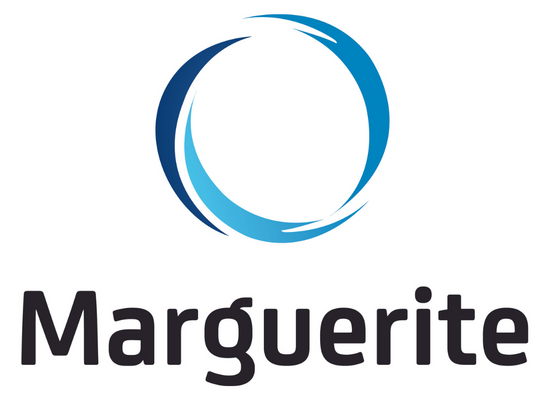 Marguerite
Marguerite was established in 2010 as an infrastructure investment manager with offices in Luxembourg and Paris,.
Marguerite invests in European capital intensive, sustainable opportunities that focus on environmental and social benefits.
The investment in C-Power is held by the Marguerite Pantheon fund who became a shareholder of C-Power in 2017.